New Vehicles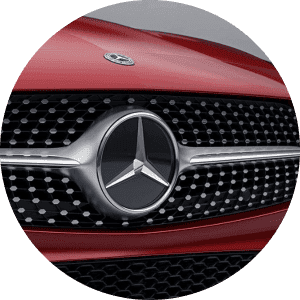 Looking for a new Mercedes-Benz? We've got the best inventory in Gilbert.
View Inventory
Pre-Owned Vehicles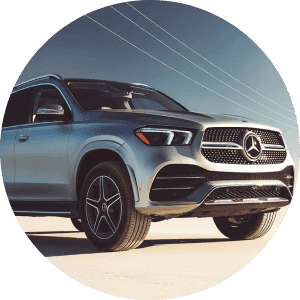 Thinking pre-owned? We've got plenty of pre-owned vehicles in stock.
View Inventory
Schedule Service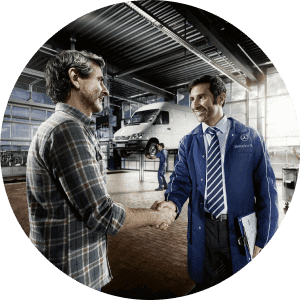 Let our team of trained technicians service your vehicle today.
Schedule Now
Mercedes-Benz Models
AMG® Vehicles

C-Class

CLA

CLS

Convertibles

E-Class

G-Class

GLA

GLC

GLE

GLS

Electric

S-Class

GLB

A-Class
Mercedes-Benz of Gilbert Reviews
---
Originally, I wanted to write you a quick note to thank you for your honesty, dedication and for going above and beyond the call of duty while helping me buy my GLE53 a couple weeks ago. I've always been wary of car salesman, often with good reason, but you've helped to redefine the stereotype. Thus, a quick note would not cover how much I appreciate your knowledge and time with me on this deal. Shopping for a new car can be inundating to say the least. Finding a good car dealer in the process is rare and I ...
Today I had good experience with Brandon Schoonover. Thank you for all your help and explanation.
One thing I have learned is that no correlation between good customer service exists between the prestige of the brand, the reputation of the business, the type of product or service or how much money you spend. I've been the recipient of better customer service when buying a ten-dollar oil filter than when I spent forty thousand dollars on a boat. The employees of the business are the ones that manufacture the quality of customer service one experiences. I recently ordered a SUV from Mercedes-Benz at Gilbert; Arizona and I cannot remember being treated better since COVID-19 came into ...
normally dread buying a new car for several reasons: (1) the salesperson is pressuring you with hardline sales tactics or trying to sale you something you do not want; (2) management is burying dealer add-ons in the buyers order and hoping you are too exhausted to deal with it; (3) finance is trying to sell you bumper to bumper warranties you probably do not need and that cost an arm and leg. Gale Sedlack, my salesperson, defied this stereotype of the salesperson all of us know all too well and have all experienced at one time or another. She sets the standard of ...
Glenn Davis was great help in making my purchase. He was very professional and got me in and out of the dealership. This was the best experience I had purchasing a car. I purchased a used Acura/MDX. They offer competitive pricing and great service. I highly recommend Glenn if you are in search of a car. He will give you a great experience and prices. Thank you Glenn, I hope to continue doing business in the future with you.
Dan was very prompt about getting back to us and I felt he was very straightforward and honest in our communications with him
After visiting a highly-rated local "specialist" used car dealer and being disappointed, we came to MB of Gilbert. Paul was professional, had great product knowledge, and treated my wife (we were looking at a convertible for her) with respect the entire time. The negotiations were reasonable, and it helped that their certified pre-owned car was already priced near where the market was (many high end dealers intentionally overprice to help with negotiations). Overall, the purchase process was very well handled, and the delivery process was first-rate. My wife loves her car and we would both highly recommend MB ...
Clark Smith made my recent car purchasing experience at Mercedes Benz Gilbert so seamless. In my previous experience with other dealerships, car buying is usually a dragged out process that burns through the day. From the initial presentation of the C 300 I purchased, where he detailed every feature and answered every question I had, to his efficient purchasing process, I was very pleased. I absolutely recommend this dealership and especially recommend Clark Smith. Thank you MB Gilbert!
This was my first time buying a Mercedes-Benz and was very hesitant to pull the trigger. However I was very lucky to have walked in and be greeted by the best sales person ever. Glenn Davis has many years of experience and it showed by his professionalism and knowledge. I felt comfortable doing business with Glenn because he took his time to work with my wants and needs. I am a very picky person and he was extremely patient with me. Glenn is amazing and I highly recommend him.
Keith Wong & Jonathan went about & beyond to help me with a purchase in their gift shop. I arrived to Mercedes minutes after the gift shop closed & was wanting to make a purchase for a gift for the following day. Long story short these two gentlemen were able to locate the keys & let me make my selection, & purchase. Thanks guys!!! 😊
Read More Reviews
Welcome to

Mercedes-Benz of Gilbert
OUR NAME MEANS QUALITY.
Quality has and always will be the priority. Quality Vehicles , Quality Service , and a Quality Community.
When you don't want to settle for anything but the best, that's where Mercedes-Benz, smart, Mlt comes in. These are more than just vehicles. A Mercedes-Benz, smart, Mlt is your office and your getaway all rolled into one. With luxury and performance, every Mercedes-Benz, smart, Mlt is a delight to drive and to own, and you can find your next Mercedes-Benz, smart, Mlt at Mercedes-Benz of Gilbert. We have a vast selection of new Mercedes-Benz, smart, Mlt vehicles including C-Class, E-Class, S-Class, GLA, GLE, and more. If you are looking for something that still has premium luxury but with a pre-owned price tag, then turn to our pre-owned inventory, where we have many Certified Pre-Owned Mercedes-Benz, smart, Mlt models among other vehicles from other premium brands.
At Mercedes-Benz of Gilbert, we are a full-service dealership. Not only will we be here for you when you are looking to buy a new or pre-owned vehicle, but we will also be here for you when that vehicle needs service. We want to take care of you from start to finish, and we will always take the time to treat you right. So, if you need Mercedes-Benz, smart, Mlt service or maintenance, come to Mercedes-Benz of Gilbert. We are the team that you can count on. From our location in Gilbert, we can serve all the surrounding areas including Chandler Heights, San Tan Valley, Mesa, and Queen Creek. Come by and see us at Mercedes-Benz of Gilbert today.